Tandem

-Base

Benefits
Discover with us
the adventure of flying
A passion,
that you can feel
Our pilots are state-certified tandem pilots and they have turned their hobby into a profession, characterized paragliding and they know what they are doing.
An experience,
that excites you.
Xandi's team pilots are absolute professionals and ensure that you have a relaxed experience with tandem paragliding on the Gerlitzen above Lake Ossiach.
A landing place,
which offers (almost) everything.
You will find the most beautiful landing site on lake Ossiacher with the "Flieger-Base", where you can make yourself really comfortable after your flight.
A team,
that's there for you
The team at the tandem base will be happy to answer all your questions and will respond to your wishes – relaxed and uncomplicated.
An offer,
that is transparent.
There are no hidden costs at "Flieger-Base". You pay a fixed price for your adventure – and you get the full flight package without compromise!
Tandem

-Base

Packages
Book your flight package
directly online!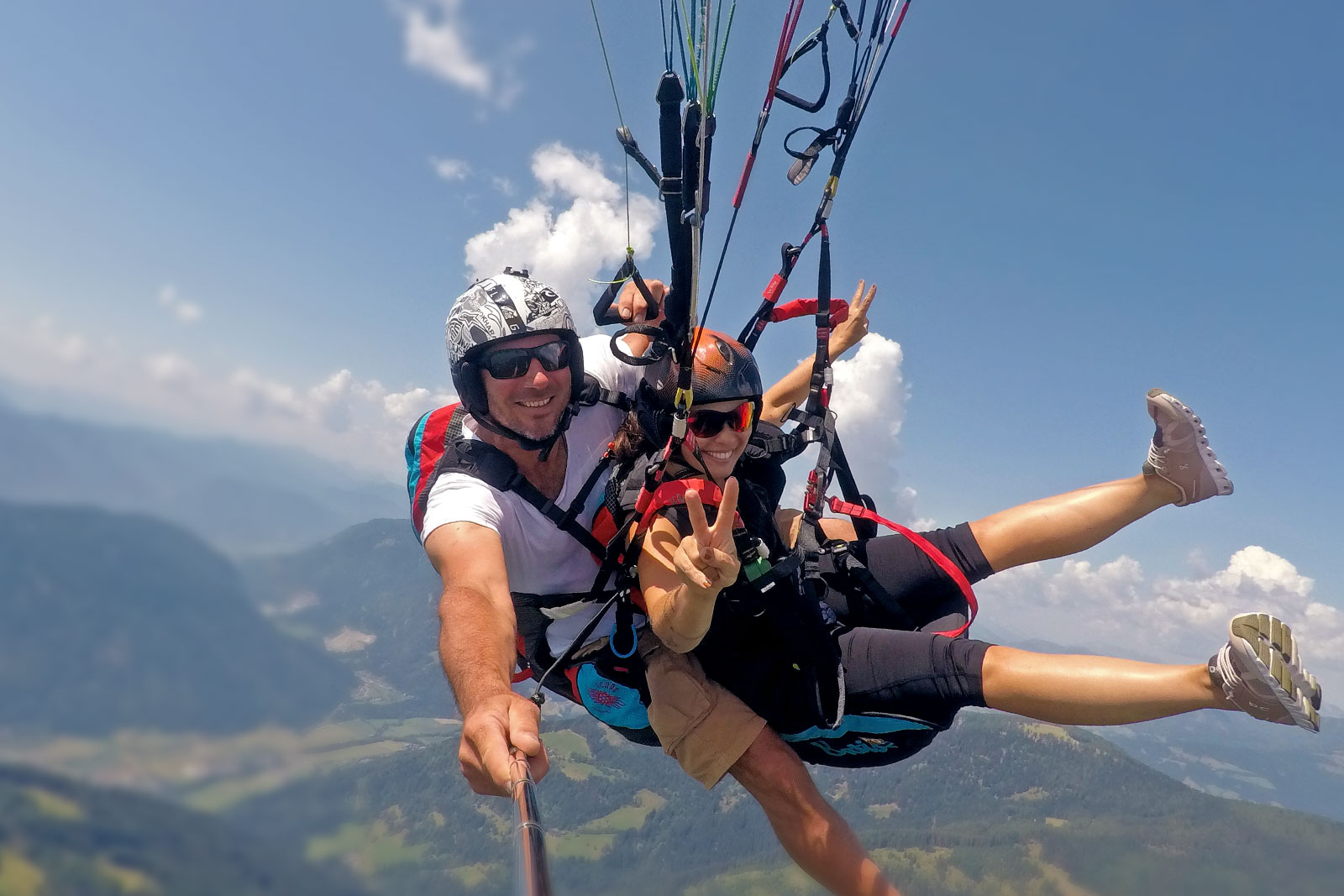 The full service flight package by Tandem-Base with direct online booking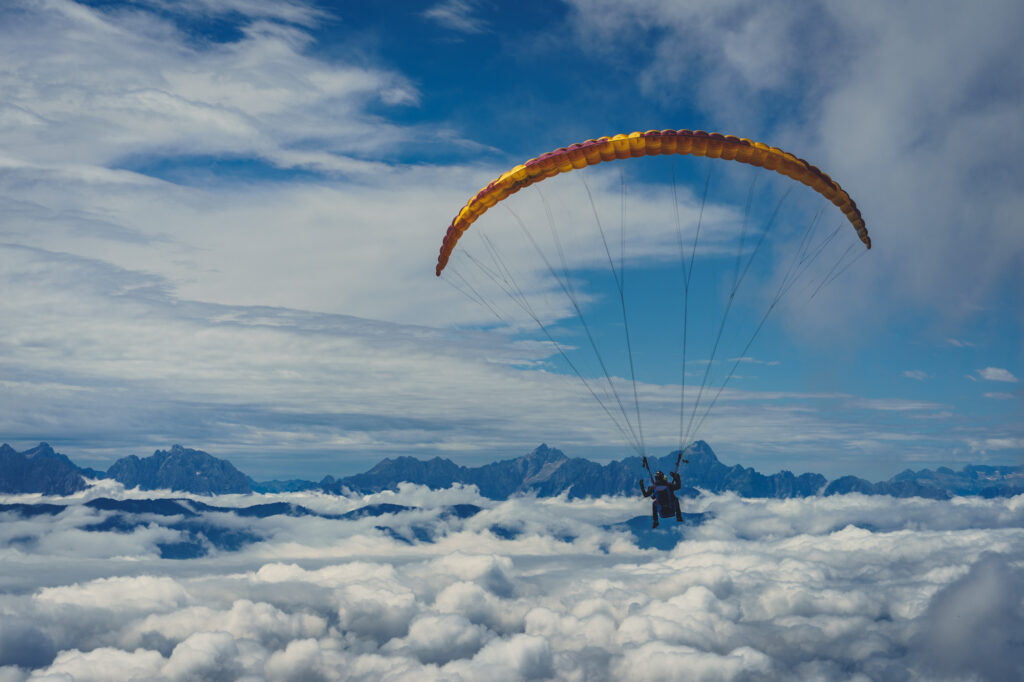 Give away a unique flight adventure with the tandem base at Lake Ossiach
Tandem

-Base

Questions & Answers
Do you have any questions about the process or our base?
We will be happy to inform you about the flight procedure and answer all your questions. You can find more information and the most frequently asked questions directly on our website.
Our Tandem-Base phone
+43 (0) 677 628 101 89
Flieger

-Base

Cam
What's going on right now?
Tandem

-Base

Feedback
Anyone who has ever flown with us says …
It was an incredible experience and everything ran smoothly. This is a very friendly and cosmopolitan operation. I flew with Mehmet, who handed me the controls for a while (as pictured). I felt looked after at every step and was amazed how easy it all went. Next time I'll ask for a more acrobatic flight.
the most amazing paragliding spot in austria with the most amazing team☀️😍 doesn't matter if you want to fly tandem or solo (or just relax @ the chillin' base😜) – you will definetely enjoy your time at our beautiful Fliegerbase (and for sure come back 🙃) 🫶🏼
Schade das es nur 5 sterne zu vergeben gibt! Vom Termin ausmachen bis zur Landung, einfach alles top! Das Team ist einfach Top!👌🏻 Besser aufgehoben kann man sich garnicht fühlen! Immer wieder gerne!!!!!
DER ORT zum Fliegen!!! Egal ob als Solo-Pilot oder zum Tandem-Fliegen wir kommen seit 4 Jahren immer wieder gerne hier her. Xandi und sein Team sind Top! Freundlich, professionell und geben alles für Passagier, Piloten und Gäste.
Super Tandemflug mit meinem Sohn. Top Betreuung! Schöne Bilder und Videos vom Flug.
Absolute fantastic experience! The team is very nice and enjoyed the tandem flight to the max!
We had a great experience in Xandi's paradise !! French welche acro team will be back for sure very soon !!!! 🔥🔥
Verry nice place to Land. Peoples are cool and it's the best chill place 😁 thks Xandy ans others
Best paragliding and Tandem place in Europe for sure.
Erstes mal Tandem und einfach nur ein traum! Super piloten auf wunsch auch etwas wilder oder ganz gemütlich 🌞 absolute empfehlung! Xandi und colin sehr feine dudes und piloten – traum erfahrung!
Super lässige & freundliche & kompetente Guides! 😜 Spiegel Spirale geflogen -> geniale Erfahrung!
Wie immer war es auch heute ein top Erlebnis bei meinem Kollegen Xandi. Danke für alles immer cool bei dir.
TOP Einweisung, trotz der katastrophalen Folgen des Unwetters immer positiv. Alles Gute und vielleicht bis bald beim Training! Danke und stay high! 😉
War ein super Flug! Freestyle-Paket mit den erfahrenen Piloten ist ein hammer Erlebnis!
Really relaxed vibe and nice knowledgeable pilots! We really enjoyed the ride!
One of the best places in the world for acro training