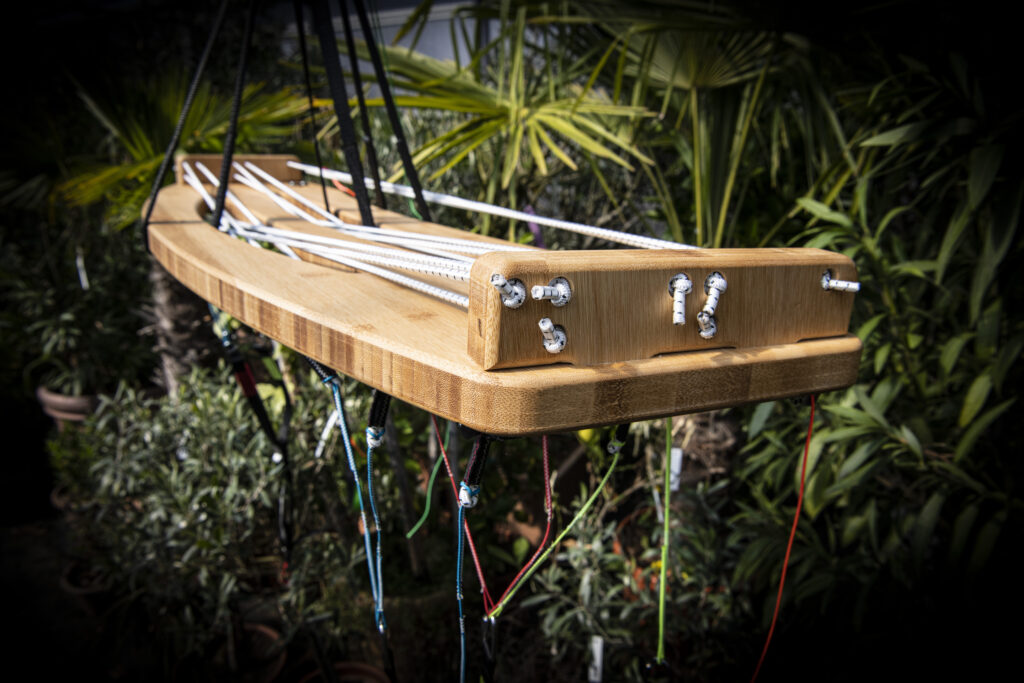 What is it about?
The paragliding simulator was developed to bring theory lessons in paragliding pilot training closer to practice. Away from frontal teaching towards learning with all senses.
Before doing the exercises in the air, the movement sequences can be practiced and internalized. Whether it's the first high-altitude flights or complex flight maneuvers in safety training – everything can be trained in advance.
This leads to more safety on the first flights, to more self-confidence among the pilots, to faster success and higher learning curves. Also to increase motivation and the fun factor. Experience this new dimension of paragliding training! – alone, with friends or at the school you trust.
Carabiner
(load capacity 230 kg)
Swivel shackle for free turning
(load capacity 300 kg)
3-point suspension for effective weight transfer
(polyester webbing 20mm)
Larch wood
glued 27mm
Standard suspension on 3 levels:
flexible A and B level with realistic stress distribution
fixed C-level (2 x 220kg line)
Brake
7cm advance, control travel 65cm, increasing control pressure
Carrying strap
Accelerator travel 14cm, standard version B-wing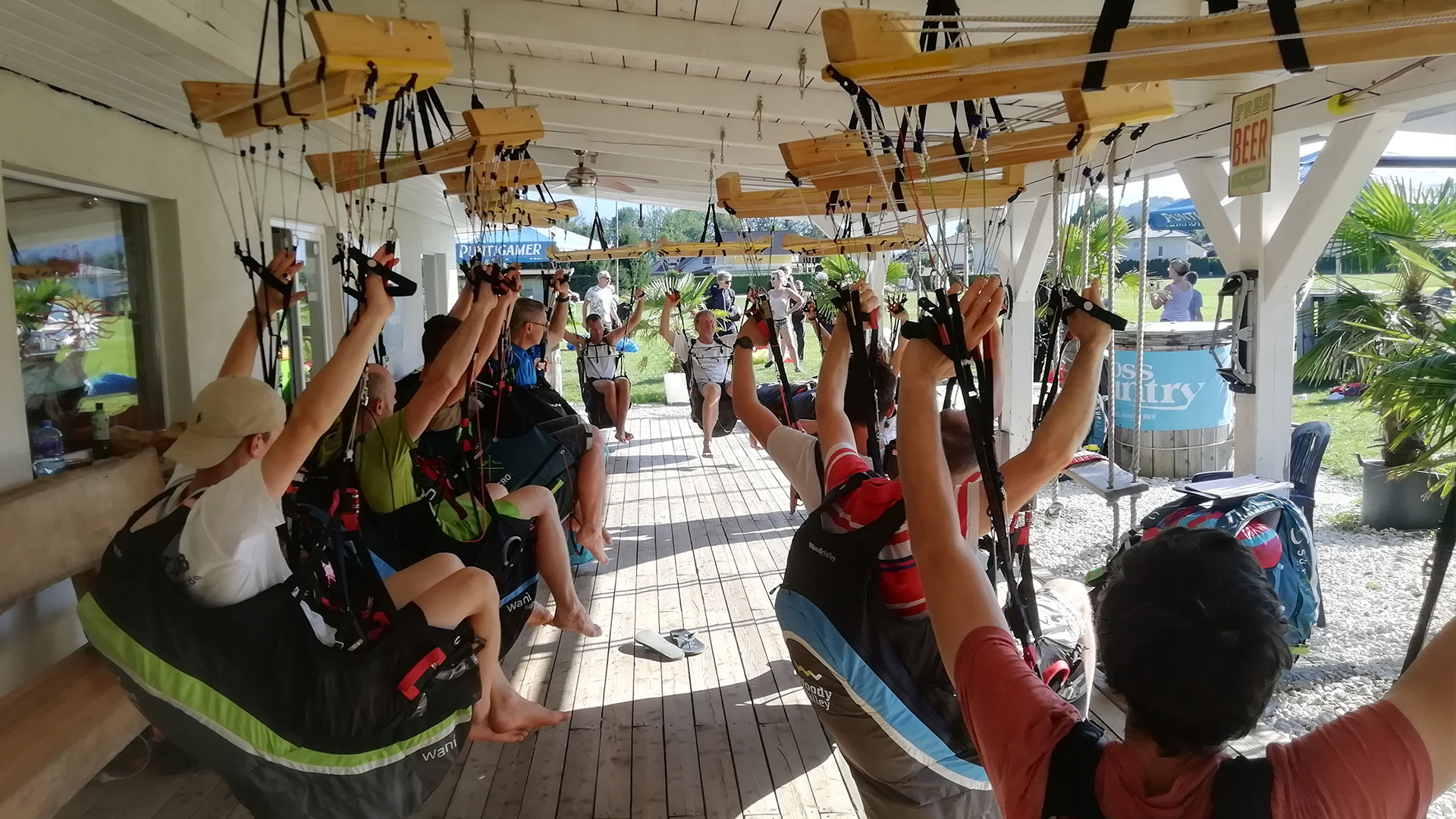 Statement by Karl Slezak
Safety and technology department
From my point of view, [the simulator] shows the practical flight theory lessons of the future […]. We want the flight schools to have practical flight theory lessons in the same way […]. even for beginners. This is already part of the current flight instructor training courses.
We have also been able to win a producer of good simulators that show control paths, control pressures, forces on the lines, etc. quite realistically. In addition, the teaching of the control positions (speed ranges), acceleration, weight shifting, seating positions and many other things are possible. […]
Statement by DHV e.V.
German Paragliding Association and Hang Gliding Association (39,000 members, 310 member clubs, 130 flight schools)
[…]
There is actually nobody who doubts that the preparation of the flight students in the simulator is an absolutely important thing.
Not only for training control techniques and rescuer deployment. Also for practicing pilot positions, airspace checks, looking over your shoulder and training stall prevention techniques.
The prerequisite is an almost realistic simulation of the conditions on the glider and harness in the simulator. Risers, control travel, control pressure, tensile forces on the lines, straps and speed system.