Save the date: 1.-3. September 2023: Acro – Bowl
The Flieger-Base traditional event is coming back!
With Testival, Tombola, Waterslide Contest, All together flights, Photo-Contest, Dinner, Party!
Presented by Flieger Base (1. PACC) and the Austrian Acro League.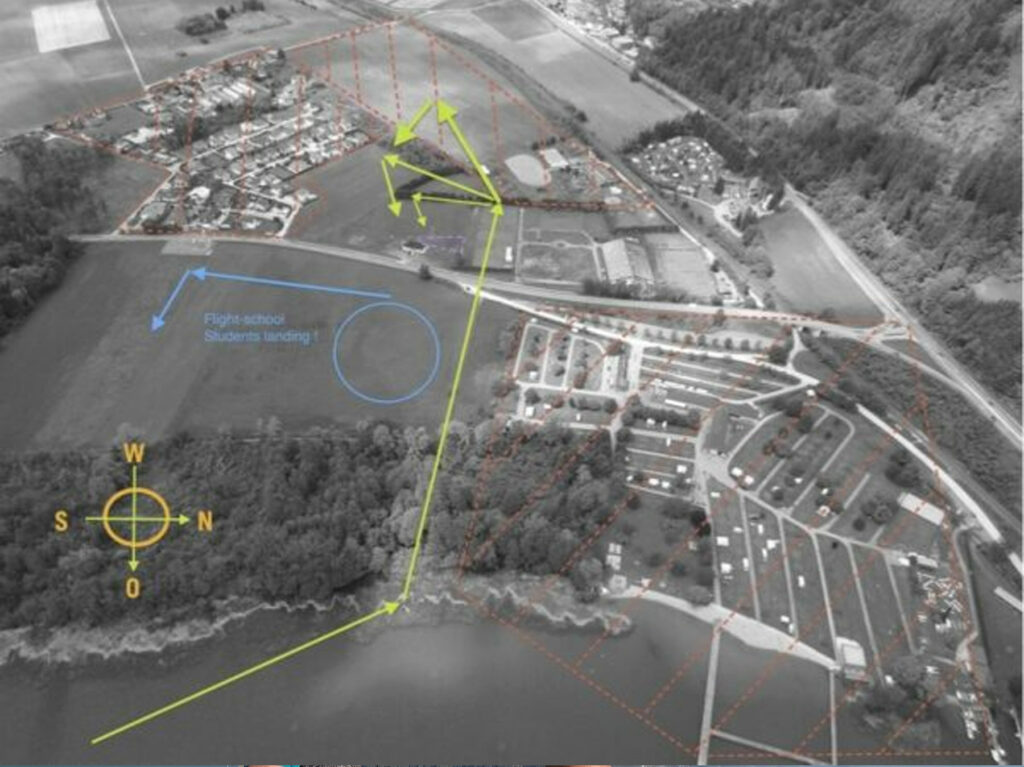 Information about landung
Please note:
With an east wind (main wind direction):


Follow the green arrows.

With south or west wind:


Landing at your own discretion. (Abachtern)
Give student pilots the preflight at their landing circuit (blue arrows).
After landing, go to the paraglider packing station.
No flight above the road below 50 m.
If the S-SW-W wind at the landing site is more than 10 km/h, we recommend not taking off.
Avoid flying into the red zone.
No emergency landing in the lido!
If you land on water and the alarm is triggered, this must be reported to the Flieger-Base's staff immediately after the rescue and the reimbursement of costs (150 €) must be sent to the ÖWR. Failure to comply will result in the cancellation of your membership.
Acro

-Base

Cam
What's going on right now?